Redefining procurement series: Talent management (part 2)
Chris Gayner
Jun 30, 2011 11:17:00 AM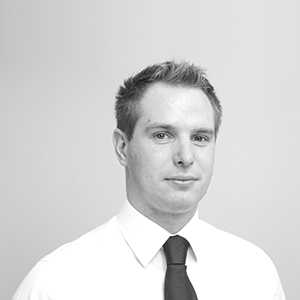 My last post in the Redefining Procurement Series closed with the question ""who is this business partner and where do they come from -– someone inside the business or external to the organisation? From a procurement background or not?"". This is actually part of a much wider question of - how are organisations, post economic crisis, structuring their procurement operation?
The economic crises saw many procurement departments dwindle in size, with mass reductions happening across industries. Many said, in hindsight. they potentially cut too thinly which resulted in the overall capability of the function to deliver back to the business suffering.
Many of the remaining key staff were poached from cash rich competitors who were more able to satisfy the monetary goals of many senior (or experienced) procurement folk. This left many CPOs dealing with both the burdens of day-to-day, tactical tasks in addition to figuring out how to further look ahead (strategically) as the business made its way through the tough climate.
When the economy started to bounceback in mid to late 2010, companies began to recruit again. Despite the new abundance of procurement people now entering the market, many found the recruitment process difficult as all the good procurement people had been snapped up already.
This seemingly dire situation posed quite an issue for many procurement leaders. However many smart CPOs saw this as an opportunity to restructure their teams and operations –- ensuring that they become more integrated (indispensable) within the organisation -– future proofing procurement in the organisation.
Thus a bout of restructuring began -– with many CPOs reviewing what they currently had internally alongside what was needed to move forward (without losing site of their core objectives). The restructuring process looked at:
Skills and knowledge: What spread of skills do we have within the procurement operation to date? Do we need to bring in additional skills / knowledge to enable the function to operate more effectively? Where should we look for these skills (within stakeholder communities, solution providers etc)?
Category expertise: Do we have the right category expertise in house or should we look externally? How rapidly are our categories evolving? Do we have the skills to expand our categories and incorporate new ones?
Technology and tools: Do we have the right tools in place to enable us to operate effectively? Are we leveraging the right technology to cut out inefficient tasks (admin and tactical elements)? Are the tools we use scalable across the business (or do the various stakeholders require different tools)?
Processes & policies: Are our processes commonly understood (and utilised) by all stakeholders? Do the processes make sense from a stakeholders perspective? How can the processes be optimized or developed to gain greater buy-in?
These internal audits (which no doubt many of you reading this have gone through) may seem like common sense. Stephen Wills, Director of Group Procurement for AXA, who has been on this journey, advised ""what''s happened [post audit] is that better qualified people, more strategic people have been placed in my business and they have delivered (per head) more savings as a return on their investment year on year; and this year is no different."" Wills then goes on to explain ""a lot of the tactical day-to-day is covered by the tools we use in which I have some people internally that run them but I''ve also outsourced some of it"."
Overall, going through the process has resulted in a paradigm change as to how the traditional procurement departments are being rebuilt and ultimately operated:
Increased openness to external category management: There has been a significant shift in many CPOs becoming more open to the idea of moving non-core activities externally to leverage partners expertise and knowledge in certain categories (there is a definite point where growing the internal team becomes economically inefficient to operate) while they focus on key internal categories, closely aligned with the core business
Leverage existing tools, technologies and processes of developed partners: CPOs are now finding there is no need to constantly reinvent the wheel, in many cases the cost and time involved in developing tools in-house could be drastically reduced by looking again externally
Focus on internal assurance: Finally we come full circle back to our initial question of developing a business partner to engage with the various internal stakeholders -– the answer to our initial question (who should they be and where should they come from) completely depends on what existing skill sets you have internally (either within the procurement operation or the business at large) –- if the right skills do not exist, you MUST look externally.
I would be interested in hearing thoughts and views from readers who have NOT gone through the audit process -– do you plan to? What are the key reasons why you haven''t gone through this process?
Proxima Group