Pan-european savings delivery - procurement's holy grail or can of worms...?
Tom Lawrence
Mar 2, 2011 1:12:00 PM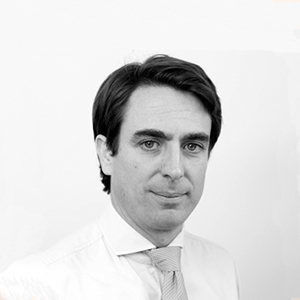 The challenge for indirects - Companies with operations across a number of different countries are facing new and increasing challenges in indirects. Indirects are hard enough to handle in just one country, but addressing them in many geographies, simply makes the challenges of the variety of suppliers, diversity of stakeholders and the multiplicity of processes even harder.
Often driven by the economics of 'directs' procurement, corporation tax efficiencies, or simply to take out cost, the growing trend is for CEOs and CFOs to drive towards more centrally managed back-office functions, including procurement.

So procurement teams are increasingly finding themselves in new locations where the business they serve has little operational presence. Vodafone, for example, has relocated its procurement function to Luxembourg, and others are relocating their back offices to countries like Switzerland.

This creates additional challenges for the indirects spend manager, who has already faced headcount reductions, increasing complexity of supply markets, and increasing demands to generate further savings. Being moved away from the operating units where the money is being spent compounds the issues of dealing with fragmented spending and supply contracts.


A centralised problem
This shift to more centralised management of procurement is causing a problem, but why?

1. The nature of indirects means it is difficult to get maximum value across all categories. The breadth of categories combined with the number of stakeholders and budget spenders across such a large number of suppliers is a unique issue for indirect procurement teams. In a world of limited internal headcount and limited specialist knowledge, they are often required to prioritise and focus on the major categories, leaving significant value on the table.
2. As anybody who has run an international sourcing project knows, an additional challenge presents itself as the spend is often fragmented across a number of international locations, with stakeholders that often speak different languages and have their own relationships with suppliers. A centrally driven project out of corporate headquarters will often fail purely and simply because it doesn't have credibility in the eyes of the international locations – this credibility gap is one of the major reasons why international organisations have yet to extract the maximum value from their indirects spend. This is a particular problem for US organisations with European operations, when they try to roll-out a US driven initiative to Europe.
A managed solution
The Holy Grail of the management of international indirects is to extract maximum value across all international operations.
For a pan-European programme to work, it needs to have a number of critical elements:

Getting it going ("Set up for Success")
Fact-based ambition: The prize needs to be big and believable - too often spend managers' ambitions are limited by the perceived constraints of limited internal resources, capability and budget
It's the Return on Investment that counts: New pan-European managed procurement delivery models exist that can give a return on investment in months, and will provide the resources, knowledge base, and delivery tools to take on the burden of delivering the business case for you
Spend clarity and benchmarks: A well categorised spend view across all major countries is critical. Focus on fresh insights and facts that the CFO does not have. Use real cross-country benchmark examples to support your savings estimations
Delivering the benefits ("Speed to Value")
Think Global, act Local: Coordinate the approach and programme management centrally, but deliver using local resource that has local supply market knowledge, speaks the appropriate language and understands the culture
Learn and replicate: Capture experiences, templates and processes to allow replication more efficiently as the programme develops
Cash releasing quick wins: Quick wins generate momentum and board level support. Robustness of savings calculations is critical to maintain the credibility with the local Finance and stakeholders
Maintaining the benefits ("Sustain & Enhance")
Keep control: Use technology for spend transparency, compliance monitoring, sourcing delivery and contract management
Expand your remit: Success will raise the profile of procurement across the organisation. Use this to expand your influence on operational cost, and focus on engineering out costs at the demand stage

The benefits are worth the effort. A well delivered programme can deliver over 15% reduction in the overall indirects spend base, raise the profile of procurement in the eyes of the CFO and CEO, and improve local stakeholder relationships.

For a company spending £500m on indirects, this is a £75m annualised savings opportunity on the table – and there's no time to lose. Every month of delay will cost the organisation 8% of this figure, and should be factored into the business case...

The CPO that is able to achieve this will have their hands on the Holy Grail, and not be left with an open can of worms.
Proxima Group