Indirect procurement is changing - are you?
Tom Lawrence
Mar 3, 2011 6:08:00 PM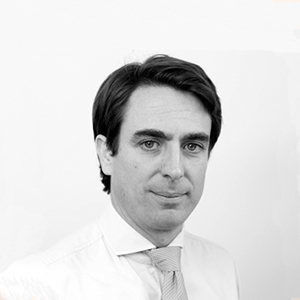 To start with, lets get some clarity around what 'indirects' are - also known as 'non-core' and 'Goods Not For Resale'. All these names are negative, nondescriptive words. None capture the true meaning of this spend.
Indirects are the essential goods and services that enable a business to run. And we're talking about vast sums of money - typically 5% to 20% of a company's annual revenues. Without them, a business can not function. Yet many organisations fail to overcome the diverse challenges related to buying indirects (see below). The time has come for businesses to take indirects more seriously.

The typical response

Rarely does a business invest this significant spend in a way that maximises its potential. Not even close. So what is the typical response?
Indirects are treated as a cost; a nuisance even. They are not viewed as an investment, a source of value
Most businesses significantly under-invest in the management of this activity. Few have sufficient head count and expertise, and even they have a challenge in keeping their expertise fresh
Responsibility is often fractured - indirects are not managed from a holistic perspective. There's a lack of accountability
Outlook is local and short-term - a disproportionate amount of activity is reactive
Many businesses have an incomplete picture of how much they spend, let alone with which suppliers
Resources and time are limited, and so the seller, not the buyer, holds most of the cards
The consequences

The financial and operational consequences of this are numerous:
Very large opportunities to make significant improvements, savings, and drive business performance, are missed in the majority of businesses
The focus is often on getting the most value out of the current way of working – rather than questioning and improving the way of working
Money is not spent with the core strategic aims of the business at heart
Performance is not what it could be. Nor control. Nor profits

In short, effective management of indirect procurement is rarely done well. As a result, most businesses can achieve significant benefits, from increased profits to improved operational efficiencies. Every £1m saved typically equates to £5m - £10m of sustainable shareholder value.


The challenge

In almost every business, there are multiple benefits to be had. But there's a problem. When intelligent management of indirect spend is considered, the conclusion is that the headcount and investment required to fund the required expertise that would deliver effective change is simply too expensive. Only a tiny minority of companies worldwide can afford it.


The diverse challenges of indirects - Click image to make larger

What is needed

Solving this challenge requires an approach that goes far beyond purely driving the prices of goods and services down, though of course this is needed at some point during the process. A closer look at practices and behaviour is required in order to regain control and enhance both operational and financial performance, identifying where the most impact can be made and at what level.

There is a need to foster deep connections with both internal and external stakeholders, and to gain an acute understanding of their needs and organisations. This 'intimacy' is fundamental in delivering extraordinary results
The results
Your procurement strategy in line with your business strategy – which means better performance, greater shareholder value, greater bottomline savings, improved cash flow, improved accountability, greater risk management, more efficient, more effective, more relevant processes – all sustained over the long term.
Proxima Group