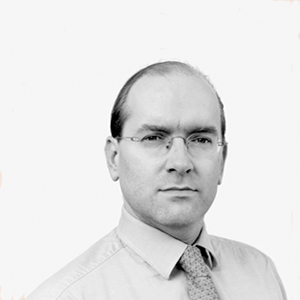 It is tempting for buyers to respond to current market demand for cost-cutting by focusing solely on the savings. But this approach may be detrimental to the longer-term health of the profession.
Twelve months ago, procurement teams fought to capture the attention of CEOs and FDs. But market conditions mean that boards are now calling for less frippery and more savings, and many procurement teams are waiting in the wings to make the most of this chance. This is a great opportunity.
But amid the charge, we should pause. The savings focus is driven by an economic cycle which, by definition, will move on to another (less panic-stricken) phase.

We must now allow for renewed focus on buyers to end with the current downturn. Even amid the economic storm, the smarter procurement professionals are looking to safeguard the future of the role. The question is, how do we achieve this?

We should aim to alter the dynamics of internal client relationships. Tracking compliance and non-compliance is key. Too often our procurement community will contract savings that do not reach their full potential because of resistance from within the organisation. We are all quick to attract savings, but less speedy at assessing the costs of stakeholders not playing ball.

We can calculate and track the costs of non-compliance. When participation levels are low during a project, a useful tool is to calculate the extra savings that could be made – should we achieve 100 per cent compliance for the initiative.

This allows you to identify the consequences of non-compliance by department, director of category, which in turn demonstrates to the CFO that each person involved plays a vital part in making a procurement initiative a success.

We can then take this a stage further to calculate the different between the savings we generate and the savings we leave on the table. This 'net benefit calculation' (NBC) is a better measure of the performance of a procurement function and in turn encourages better behaviour.

Equation:
Net benefit = savings made less savings lost from non-compliance.

Example:
A saving of £80,000 is made through 80 per cent compliance. 20 per cent is therefore lost through non-compliance, making the NBC £80,000 minus £20,000, that is £60,000.

When reporting to a CFO, being able to provide an NBC figure will highlight the value of effective stakeholder communication, and will in turn drive greater success rates than a simple measure of cost would achieve. It forces us to track the results of our activities.

It also means that, when the good times come back, you can point out the clients whose good behaviour is turning to bad and how much it is costing them.

Originally published on www.supplymanagement.com
Proxima Group