Falling sales: increasing profit from the bottom(line) up
Chris Gayner
Jun 22, 2011 5:10:00 PM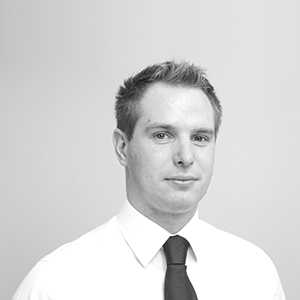 With recent reports that sales volumes dropped 1.4% between May and April this year, it is clear that customer's willingness to spend is still battered as we emerge from the economic recession.
There are several reasons for this lack of confidence, starting with increasing Inflation. Inflation rates, as at Jan 2011, were initially estimated at 3.3% by the Bank of England (BoE). However actual inflation came in at 4.0% (twice above the BoE target). Major drivers for this increase in inflation were:
Transportation: Record high price of petrol (coming in at 136.9p as at May 2011) in addition to the timing of Easter, impacting air and sea transportation costs (where air fares rose by 29% and Sea fares rose by 22.3% between March and April 2011)
Tobacco and alcoholic beverages: Saw price increases of 5.3% plus (between March and April 2011) plus and increase in excise duties on alcohol and tobacco
Housing and household services: Increases in gas bills and sewage collection plus an overall increase in rental costs
Traditionally, retailers have been able to overcome inflation, as it has been internal (UK) driven inflation. However, for the first time in 35 years, the increasing inflation rate was largely driven by import costs - stemming from producers and commodity owners pushing their prices up.
Then add into the mix 2.5% VAT increase and most importantly Total Pay decreasing by 1.5% from 2010 to 2011. All of this has led to an increased level of consumer price sensitivity and fear of job security (particularly mortgage owners, although Interest Rates remain constant (YoY) at 0.5%).
UK retailers have three options in responding to the customer confidence challenge:
Increase advertising and promotional activities: Traditional retail approach of focussing on top-line growth
Increase cash management activities: Driving efficiencies out of GNFR / indirect expenditure (a severely untapped opportunity for many retailers)
A mixture of both: Starting with releasing cash from better management of GNFR expenditure then reinvesting back into top-line growth activities.
More often than not, many retailers are failing to recognise options 2 and 3 and instead focusing more on option 1 (the tried and trusted method) in which our last post in the UK Retail Series identified potential reasons why. At this point you are asking 'why should I care about cash management -– particularly my GNFR spend?'
£100m in bankable savings (profit) over 3 years!
If I were to tell you that at the mid point of a 3 year project working with a FTSE 100 retailer, we (Proxima) are on track to deliver bankable savings (profit - whether reinvested later or not) of £100m -– would this be a good enough reason why you should care about better managing your GNFR spend?
The reality is that the recession has created a more price conscious, convenience driven consumer who is now (according to a recent article in the Guardian) no longer willing to travel as frequently compared to pre-recession –- which means UK retailers have no choice but to start looking at options 2 and 3.
*This blog post is part of the UK Retail Series
Proxima Group