Obama v Romney: make v buy
Chris Gayner
Jul 20, 2012 11:28:00 AM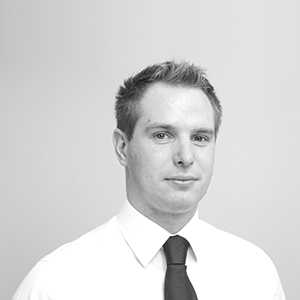 Outsourcing / BPO / Offshoring / Near Shoring / Right Sourcing / Right Shoring / Jersey Shoring… all of these terms, bar one, have become synonymous with the negative stigma (often hyped by sensationalist media owners) of sending local jobs to low cost, developing countries to be computerized/industrialized as much as possible and then resold back to the initiating business.

Quite simply, this is an outdated and rudimentary view of an industry which not only has outgrown this negative stigma in the eyes of many senior business leaders, but has developed and matured through functional specialisation to deliver so much more than just cost efficient processes.


Today, at least how we view outsourcing as it relates to Procurement, there is a fundamental need for providers to bring insight, expertise, business skills and knowledge to the client – rather than simply running a process more efficiently or cheaper. Again from our perspective, Procurement Outsourcing compared to ITO or F&AO requires a much greater level of local expertise (combined with technology and efficient processes) to drive the most value out of supply market as well as effectively engage with the client''s business. Think of Marketing Services (Advertising agencies, branding agencies, digital agencies, PR etc) – Marketing, being marketing, has completely avoided the negative stigma surrounding the outsourcing of these fundamental areas of expertise because the service that is being delivered back to the client is one of a value-add, expertise augmentation service rather than a process efficiency play.

The US and UK (and I would argue large majority of EU players too) are experiencing tough times in terms of finding and keeping local talent and expertise (particularly in the Services Sector), regardless of the bleak unemployment numbers being banded about. I say this speaking from experience. We have begun several new engagements in all three regions and despite having grown our head count by 150% (i.e. hiring local people to match various client locations) this year alone, it has not been easy to source the right level of expertise or talent from these regions that we were expecting.

This is a wider issue of training, development and education, which governments (particularly the US) need to investigate and invest in further, ensuring local markets have the right expertise, knowledge and ultimately jobs available that match employer demand.

Sure, we could follow President Obama''s lead and bring back all the manufacturing and services work that has been outsourced offshore, but then what - does the US government seriously think that large corporations, who have had 10 golden years of low cost labour, have optimised processes to the highest point, have moulded the supplier to deliver the correct service (think Apple iPad) - will happily accept this new influx of labour cost onto their balance sheets and business disruption while the transition takes place? (and who is to say, with the rapid development of technology, the repetitive tasks/jobs won''t be replaced by systems and software?)

I think there is a middle ground between offshore vs. local service provision, which the US government is (and dare I say various other governments and media owners are) simply ignoring - possibly due to a generalised perception of an entire industry? Possibly due to a poor personal experience? Or even just because it makes a good story?

As the outsourcing market matures, so too do the operating models - one, which we employ, seeks to leverage local talent to provide the high-end ''strategic thinking'' element, a centralised nearshore and Offshore ''engine room'' for transactional support and a suite of technology that wraps everything together. There are of course variations on this over-simplification, but ultimately this highlights a single model which breaks the traditional ''outsourcing'' concept, yet ultimately is delivered by a 3rd party provider.


Whatever the outcome of this growing debate, from a Procurement Outsourcer perspective, I ask a counter-question - why does no-one question the efficacy of Marketing agencies or law firms employing similar models to the one I describe above? Secondly, what are the implications for corporations and people who consume their goods/services if the outsourcing industry was to reverse?